ORT T200 Battery Tools – Panaximco
The machine has high strength and high tension and good heat sealing ability, so it ensures sturdy packages. Fast and very convenient to use.
Contact:
0919577268
panaximco@gmail.com
Panaximco Hung Thinh Company specializes in importing and supplying all kinds of batteries used in packing goods with straps. The machine has small size and high usability, suitable for strapping large pallets.
Strapping tools battery-powered diverse and rich in types on the market with many different reputable manufacturers such as: Itatool , Colombia and many other brands.
Use machines that use multiple rechargeable batteries that can be used for several hundred belt tensioners per charge.
Battery-powered strapping tool suitable for railway stations and airports thanks to its high mobility when used to pack goods.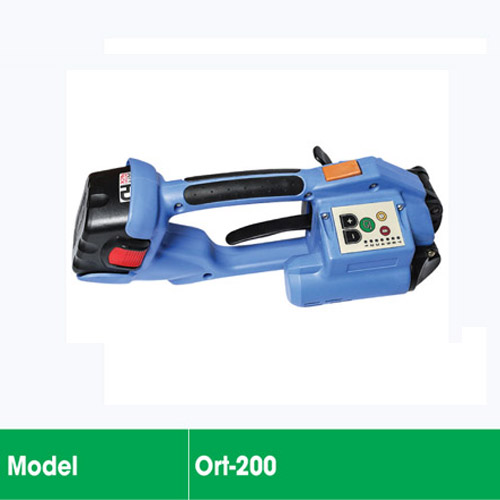 ORT-200 machine parameters:
– Energy: battery~200 times
– Capacity: 900-2500N
– Charging power: 220-50/60Hz
– Width of plastic belt :16-19mm
– Thickness of plastic straps: PP 0.6-1mm / PET plastic straps
Machine weight: 3.9kg
– Tensile strength 40-200kg
– Origin: Switzerland
– Produce :Orgapack
It is a machine using battery welding wire by thermal friction.
– Functions: tension, welding, cutting combined at the same time.
– Tension time, welding can be adjusted.
– Use German Bosch batteries.
– Use the machine for common goods today.
– The lightest machine in the series using batteries very fast, flexible and easy moving operation.
Contact: